Back to Events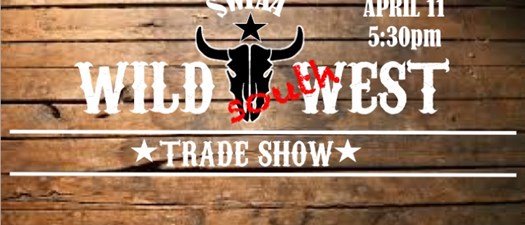 WILD southWEST TRADE SHOW
Wednesday, April 11, 2018
Event Details
Y'all saddle up, put on your boots and cowboy hats and mosey on over to the 2018 SWFAA Wild southWest Trade Show!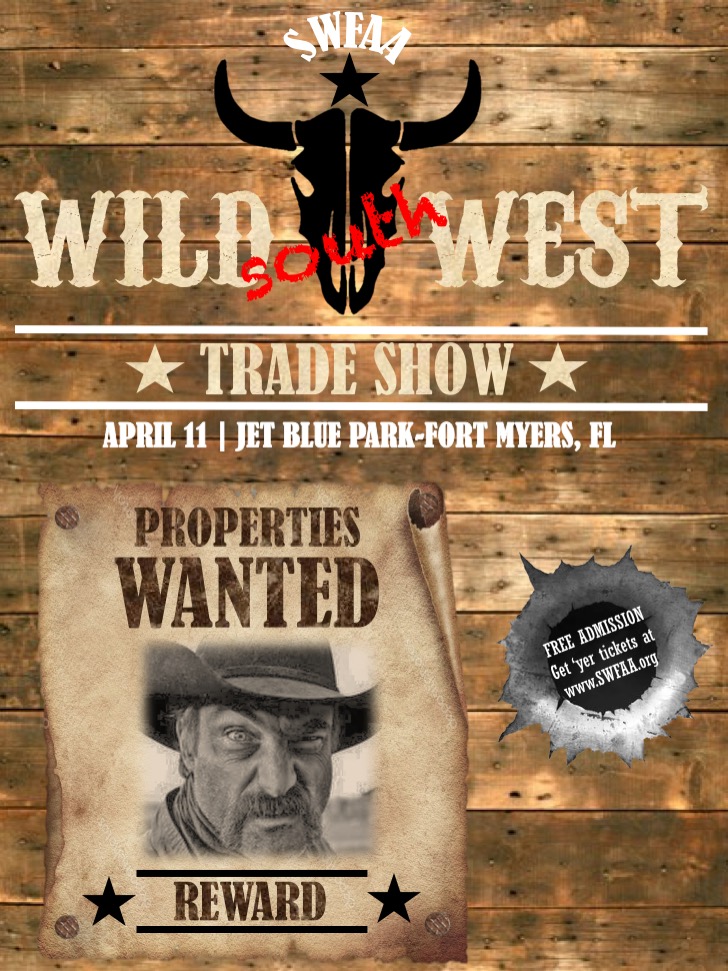 You can wet your whistle at the watering hole, fill your belly at the Chow Wagon and take home some loot with over 50 cash & prize giveaways! Who knows... they may even be a little boot scootin'!
Admission is free for property members, but we're asking for everyone bring some items for our Helping Hands Homeless Blessing Bag program, or an optional $5 donation so we can purchase needed provisions! CLICK HERE for a list of items needed. (Please no soap... we have plenty!)
Be sure to bring at least 50 business cards for the booths to enter to win booth prizes and we'll also be having a cash prize contest for BEST BOOTS and BEST COWBOY HAT!
TO WATCH THE PROMO REEL CLICK HERE!
ATTENTION SUPPLIER MEMBERS!
BOOTHS & SPONSORSHIPS ARE SOLD OUT!
Be sure to click on BOOTH IDEAS to help you brainstrom to to have the chance to win the People's Choice Best Booth Prize of a SWFAA.org FEATURED LISTING for the remainder of 2018 ($150 value)!
For More Information:
Holli Noel-Depold
FAA Leadership Lyceum Graduate
Executive Director
SWFAA
(239)849-6176