Back to Events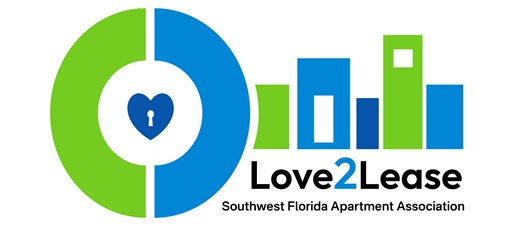 Love2Lease Education Showcase
Thursday, June 9, 2022
Event Details
CALLING ALL LEASING PROS, ASSISTANT MANAGERS, COMMUNITY MANAGERS, & REGIONAL MANAGERS!
As part of our Elevation Learning Series, we are introducing our first annual LOVE2LEASE Education Showcase! 
You won't want to miss this fun, interactive, full-day of learning with ideas and information that you can start using immediately to push your property to the top of your prospects' list, while fueling your own career development!
What to expect:
National, regional & local multifamily professional friends will be helping you to overcome burn-out and put positive energy into your work day.
Continental Breakfast, Food Trucks for Lunch, afternoon sip & learn, interactive learning, contests, prizes and more surprises!
Attire:  Business Casual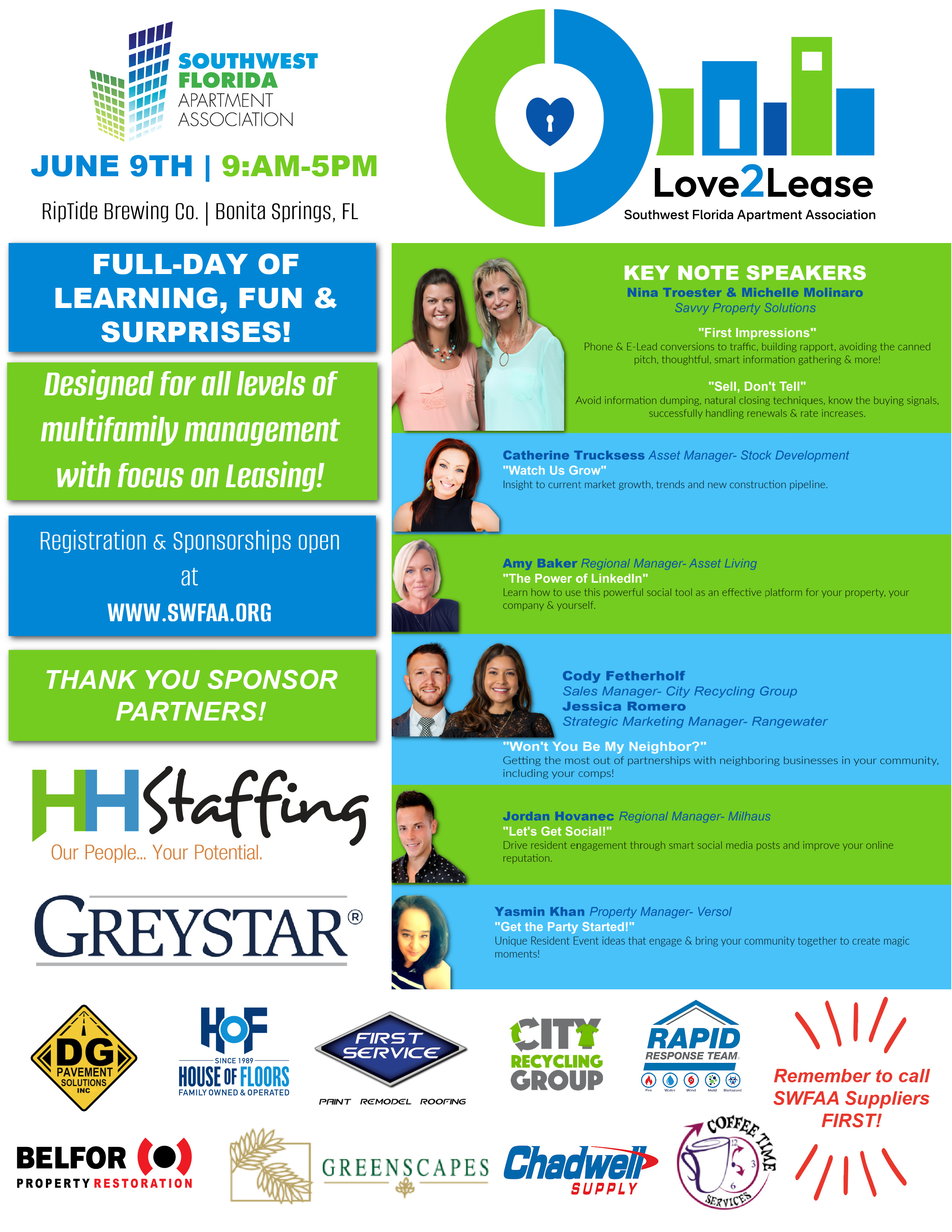 THANK YOU EVENT PARTNERS!
KEY NOTE SPONSORS


LUNCH SPONSORS



   BREAK SPONSOR                                        BREAKFAST SPONSOR


    DJ SPONSOR                                                           PHOTO SPONSOR


                         GAME SPONSOR                                COFFEE SPONSOR