Back to Events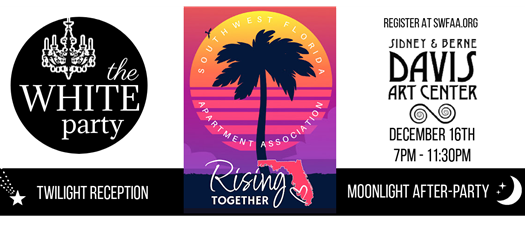 #SWFAARisingTogether White Party Celebration
This event is the BIG HUG you'll be needing. Let's celebrate and reflect.
Friday, December 16, 2022
* Registration open until 12/9/22 at 12:00 PM (EST)
Event Details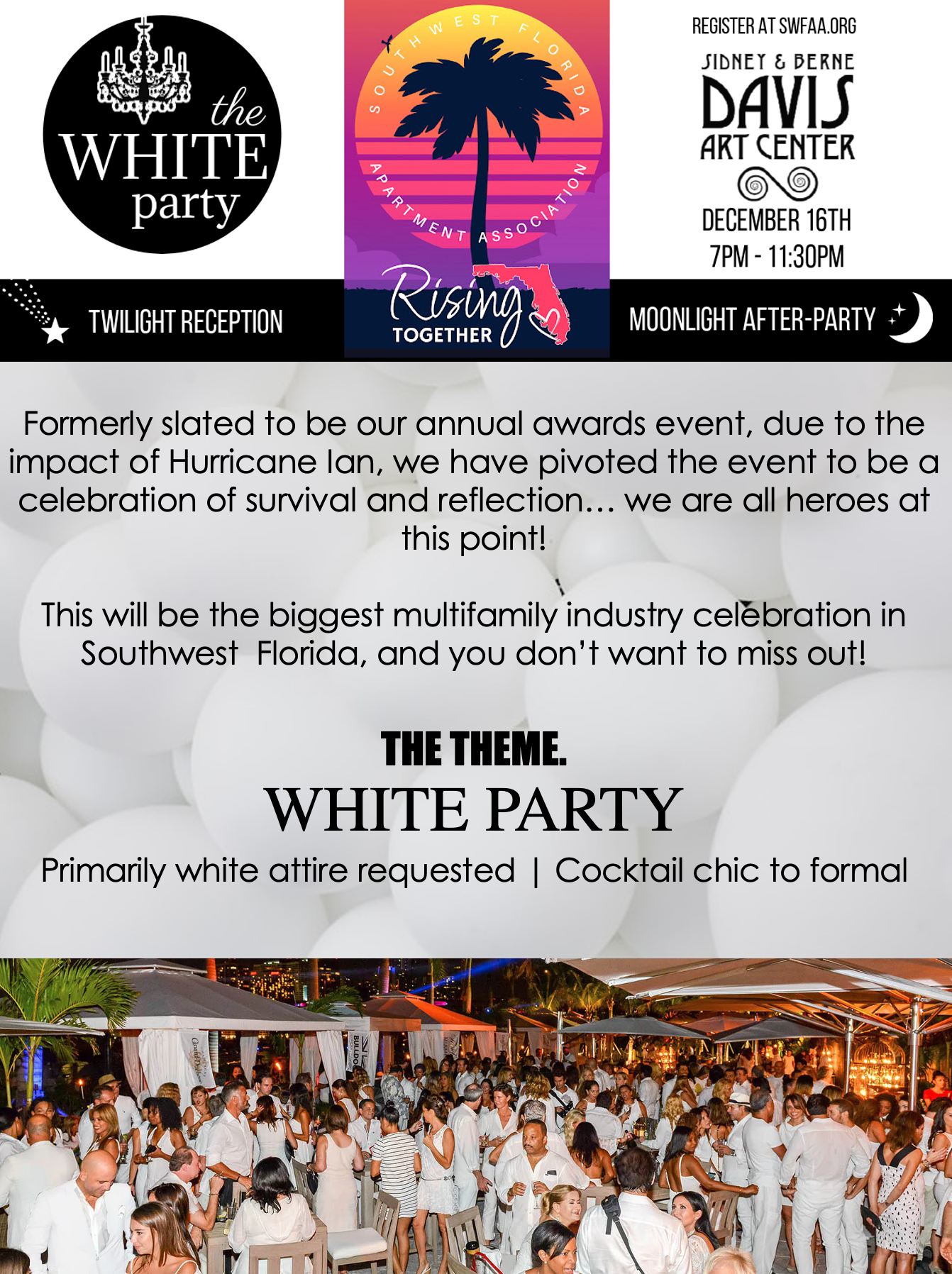 AGENDA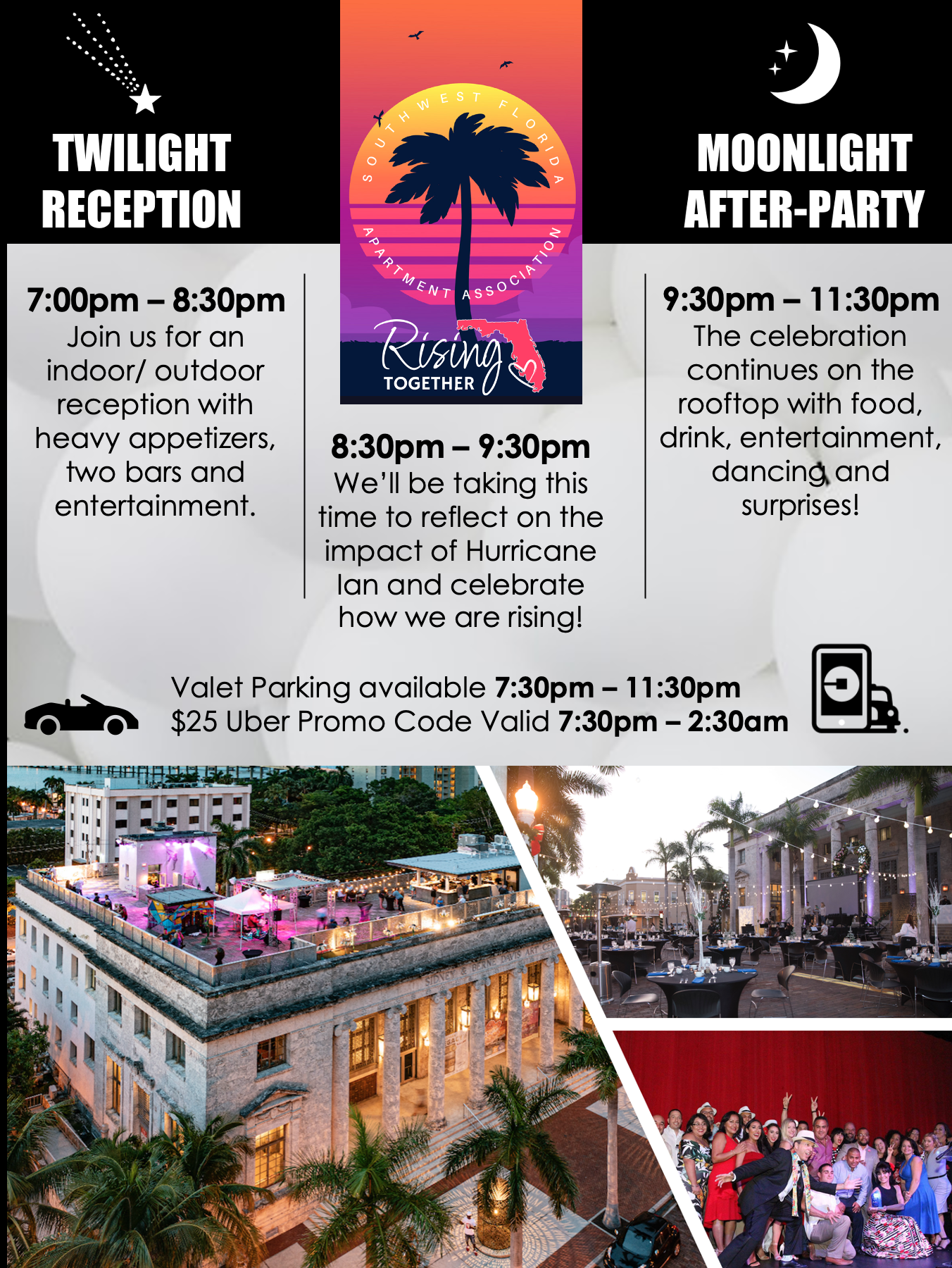 MEDIA POLICY:
By registering for this event, you are authorizing the Southwest Florida Apartment Association to reproduce, copyright, use, publish, and/or display, now and hereafter, your personal image, name, likeness, photograph(s), testimonial for any legitimate association purpose for print and electronic usage.
PLEASE SHARE WITH US!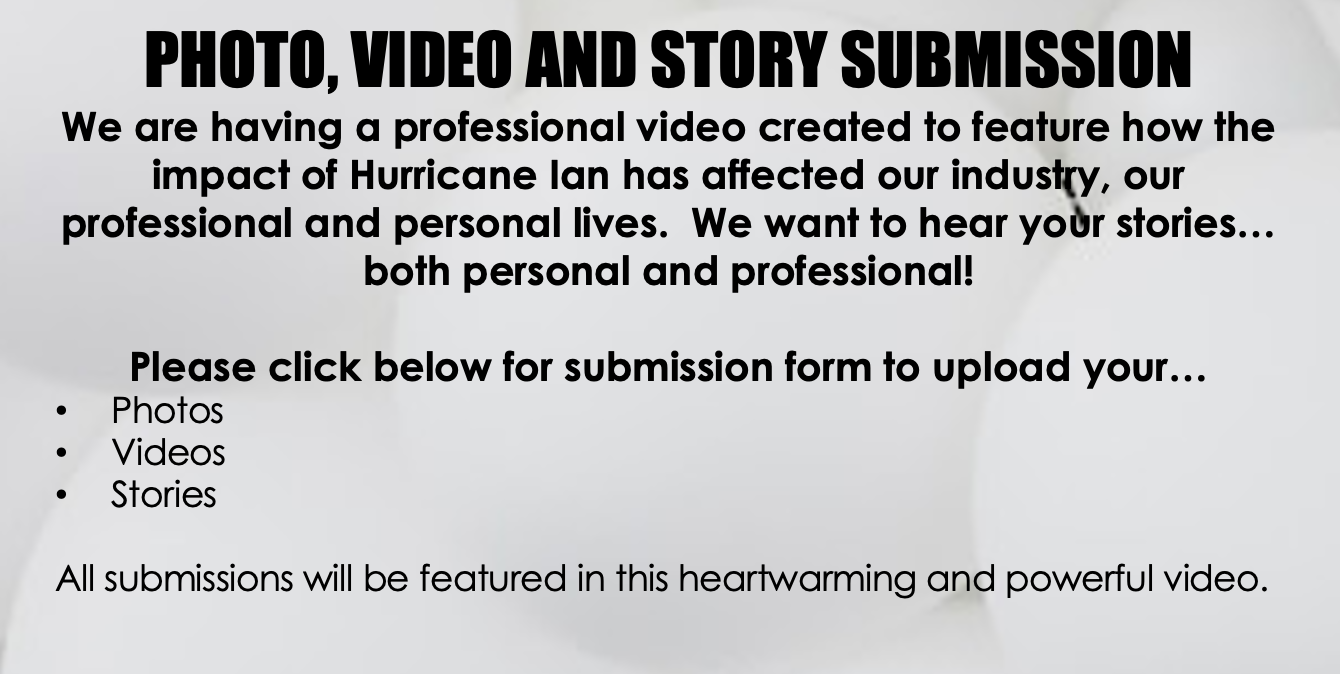 CLICK HERE TO SUBMIT YOUR STORIES, PHOTOS & VIDEOS
---
THANK YOU TO OUR MEMBER EVENT PARTNERS!
MOONLIGHT AFTER-PARTY SPONSORS
TWILIGHT RECEPTION SPONSORS

PRO PHOTO SPONSOR

      

      

BUBBLY SPONSOR

                                    

VALET SPONSOR

                     
DJ SPONSOR  
COFFEE & SWEETS SPONSOR
                                   
CENTERPIECE SPONSOR
UBER SPONSOR
                              
TICKET SPONSOR
RESTROOM SPONSOR
                              

---
TAKE ME TO THE PARTY SPONSOR