Community Outreach
#SWFAAcares
2018-19 FOCUS ORGANIZATIONS
Click on the logos below to learn more about why these organizations are close to our hearts!
---
2017 Helping Hands Events
Homeless Blessing Bag Donations
-Ongoing-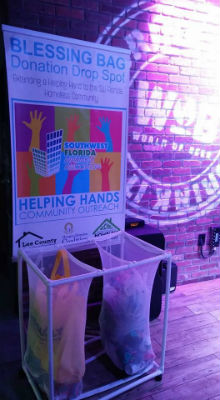 ---
Big League Trade Show Features Focus Organizations
-March 31, 2017-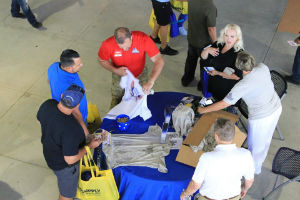 ---
Feeding the Homeless
-April 15 - April 29, 2017-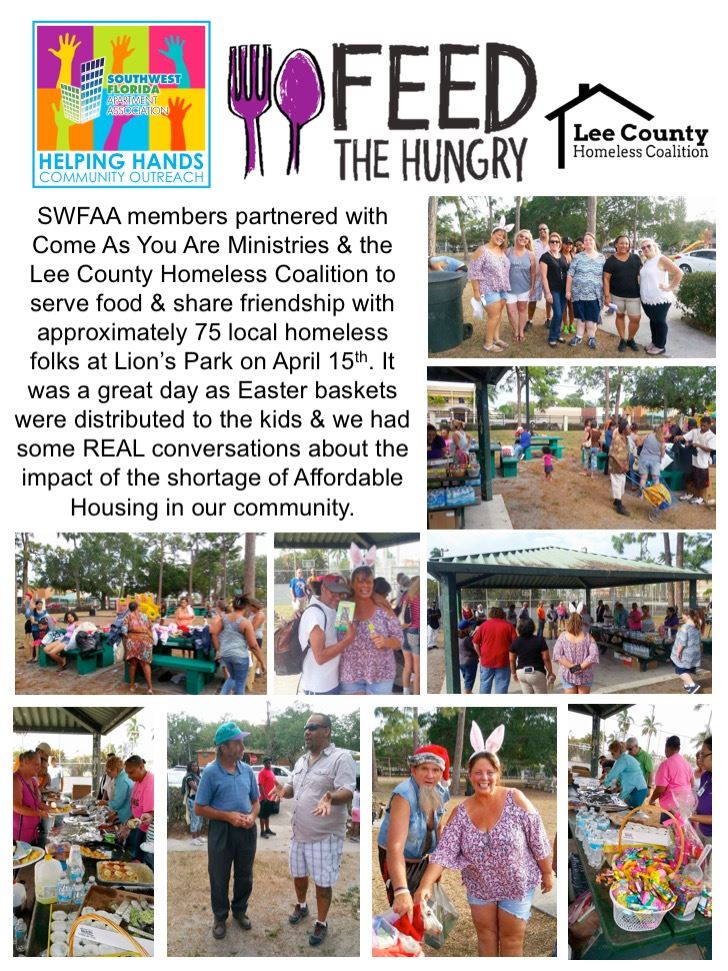 ---
Bear Creek Apartment Fire Fundraiser
-April 3, 2017-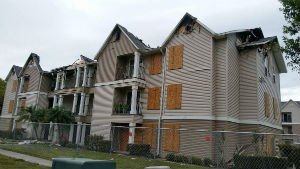 SWFAA members from near & far stepped up tot he plate to help 12 families displaced by a roof fire by offering housing, donating nearly $3,000 as well as tons of items to help the 47 folks affected.
---
Spring Fling Networking Mixer Benefits Cape Coral Animal Shelter
-April 20, 2017-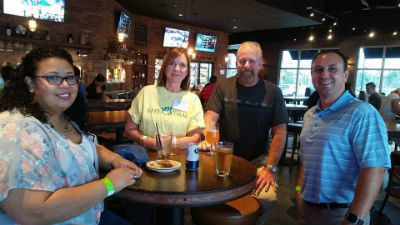 ---
Annual Charity Gold Tournament Benefits Wounded Veterans Relief Fund
-May 19, 2017-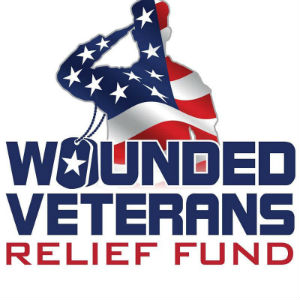 ---
Volunteer at Harry Chapin Food Bank-Fort Myers
-July 8, 2017-
9am-noon

---
2016 HELPING HANDS EVENTS
FISHER HOUSE FOUNDATION
-March 5, 2016-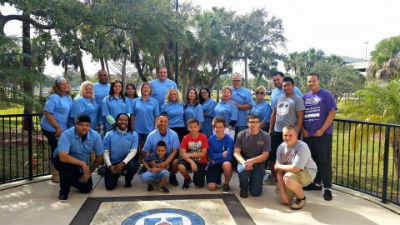 For our first Community Outreach project of 2016, 25 SWFAA members traveled to St. Petersburg, FL to volunteer at FISHER HOUSE, on the grounds of the Bay Pines Veteran's Hospital! Fisher Houses provide a home away from home for military families of acutely hospitalized veterans. While there, we cooked a meal, organized the pantry, landscaped and performed general housekeeping chores. We love their slogan: "Because a family's love is good medicine."
---
Annual Charity Golf Tournament
-May 20, 2016-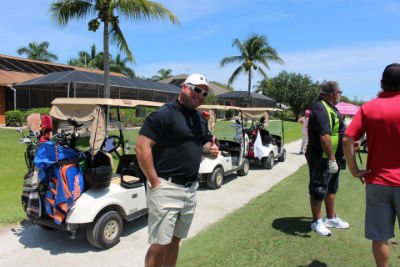 With 60 players, 30 fantastic sponsors & enthusiastic volunteers, the 9th Annual SWFAA Annual Golf Tournament & Silent Auction was another great event in the books! Thank you to all who participated, and we hope you had a great time! Because of YOU, we'll be cutting a generous donation check to the GOLISANO CHILDREN'S HOSPITAL OF SW Florida!
Thank you to all who participated, sponsored & donated!
---
Healthy Harvest Community Farms
-June 11, 2016-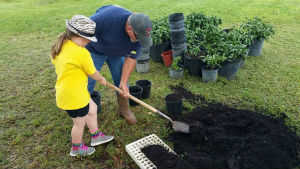 It was a great day of volunteering at HEALTHY HARVEST COMMUNITY FARMS planting tomatoes, sweet potatoes, sweet basil, garlic chives, and other yummy vegetables and fruits, of which 85% will be donated to local low income families. Stop by the farm anytime to volunteer or pick up fresh produce for a donation. The farm is open 7 days a week from 10am - 4pm.