SWFAA Welcomes William Jaycox, Local Government Affairs Manager
Greetings SWFAA members!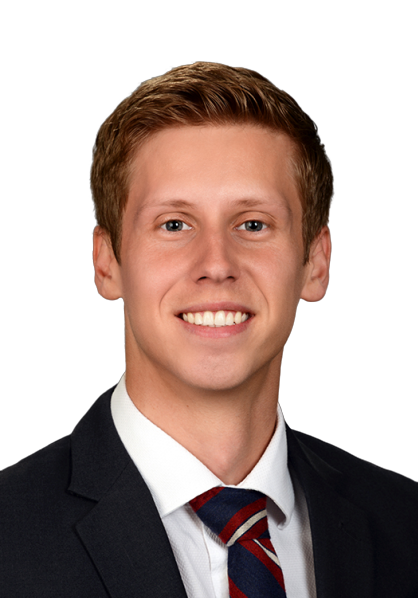 My name is William Jaycox and I want to thank you for welcoming me to your team. As a newcomer, I thought I'd take the time to describe a little bit about myself, my role, and an important policy issue that has recently surfaced. Although I currently reside in Orlando, I was born and raised in Jacksonville. I first moved to Orlando to study at the University of Central Florida, where I graduated with a major in political
science and minors in both intelligence and Russian studies. Prior to my role as the local government affairs manager, I served as the government affairs intern for the Florida Apartment Association.

In this position, I learned the intricacies of government affairs and saw firsthand the critical role that local advocacy plays in the continued success of the apartment industry. After the conclusion of my internship, I was excited to learn that FAA was looking to hire a local government affairs manager. I am honored to have been selected to fulfill this important new position and I look forward to working alongside all of you to enhance SWFAA's local advocacy program.

How will my new role enhance SWFAA's advocacy program?
As the local government affairs manager, I will assist FAA affiliates with monitoring local legislative activity to determine potential impacts on the apartment industry as well as help members achieve advocacy goals.

SWFAA has already been successfully engaged on a variety of local advocacy efforts, including a discussion regarding affordable housing. In my new role, I aspire to build on the connections SWFAA has established with local government officials and other stakeholders within the community to increase the apartment industry's influence in the policy-making process. In addition, I am excited to be your "go-to" person for policy research and assistance on all local government related issues.

An important policy issue related to fire signal enhancers for multifamily properties has recently emerged. This issue has flown under the radar for some time, but it is quickly garnering the attention of some local governments now that compliance deadlines within state law are fast approaching. Although we have not seen any activity related to this topic in SWFAA territory, I want to be sure you are up-to-date on this issue.

What are fire signal enhancers?
Fire signal enhancers can be added to apartment communities to amplify the fire department's radio signal within a building. These signal enhancers ensure firefighters can communicate throughout the building in the event of an emergency. The number of signal enhancers and the type of technology required for each property depends on a variety of factors, including the building's construction materials and the local fire department's radio technology.

Where do local governments get the authority to require fire signal enhancers?
Florida's Building Code was amended in 2016 to give local jurisdictions broad authority in determining the minimum radio signal strength for fire department communication systems.

Florida Statute 633.202, "Florida Fire Prevention Code" states, "The authority having jurisdiction shall determine the minimum radio signal strength for fire department communications in all new high-rise and existing high-rise buildings... Existing apartment buildings are not required to comply until January 1, 2025 . However, existing apartment buildings are required to apply for the appropriate permit for the required communications installation by December 31, 2022 ."

How does this impact apartment communities?
Current statute does not articulate minimum requirements for municipal radio equipment or timelines for ongoing equipment inspection. In addition, state law does not preempt local governments from expanding the signal requirements to include other emergency radio equipment such as police or EMS systems. In light of this, some local governments are looking to add regulations at the local level, many of which will be damaging to apartment communities.

Signal enhancing systems can range in cost from $15,000 to $300,000. In addition to these upfront costs, some local governments are seeking to subject apartment communities to annual inspections that can cost $3,000. We have also heard that some local jurisdictions are already withholding certificates of occupancy for newly constructed apartment communities until the radio signal strength requirements are met, which can significantly delay lease-ups and create astronomical cost increases for apartment operators.

Since this is both a local and statewide concern, you can rest assured that FAA is working to address this issue during the 2020 Legislative Session. In the meantime, I will be working to monitor any developments within the SWFAA member territory to keep you informed on this
important issue.

Again, thank you for welcoming me to SWFAA! If you have any questions about local government issues or how I can enhance SWFAA's advocacy presence, please feel free to reach out. My email is william@faahq.org and my office number is 407-960- 2910.