Back to Events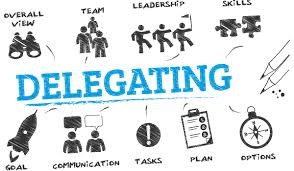 Free Webinar: The Art of Delegation
Friday, March 27, 2020
10:00 AM - 11:15 AM (EDT)
Event Details
Instructor: Desiree Starr, AAGO
TIME: 10:00 AM- 11:15 AM
Continuing Education Credit: 1.00
YOU MUST BE LOGGED IN TO REGISTER!
Delegation is the assignment of any responsibility or authority to another person (normally from a manager to a subordinate) to carry out specific activities. Being able to effectively delegate is one of the core concepts of management leadership.
Do you struggle with delegation? This webinar might be for you!
In the Art of Delegation, you will learn:
When should you delegate
How the elements of delegation work
What are the key steps of delegation
How YOU can delegate like a boss!
For More Information:
Holli Noel-Depold
FAA Leadership Lyceum Graduate
Executive Director
SWFAA
(239)849-6176