Back to Events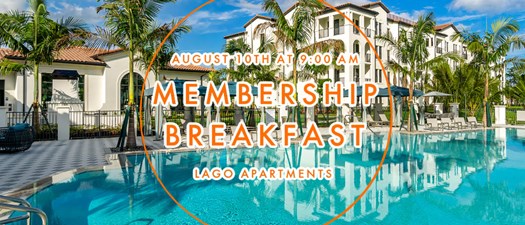 SWFAA Membership Breakfast- Naples
Time to Rise & Shine! Breakfast AND Education!
Tuesday, October 5, 2021
Event Details
Enjoy breakfast onsite at Lago Apartments as we network and discuss the current state of the industry and other HOT TOPICS.
In addition, we'll be reviewing new construction and growth opportunities in our market, and giving you all the info on what's coming up at SWFAA and how you can participate!
Guests will have the opportunity to win VISA gift cards!
Whether you are a new member or an old friend, you won't want to miss this chance to give your feedback and get excited about all the great things happening in our market!

ALL SWFAA PROPERTY AND SUPPLIER MEMBERS ARE INVITED!
THANK YOU SPONSORS!



For More Information:
Holli Noel-Depold
FAA Leadership Lyceum Graduate
Executive Director
SWFAA
(239)849-6176
BREAKFAST FROM