Welcome SWFAA's New Director of Membership & Engagement!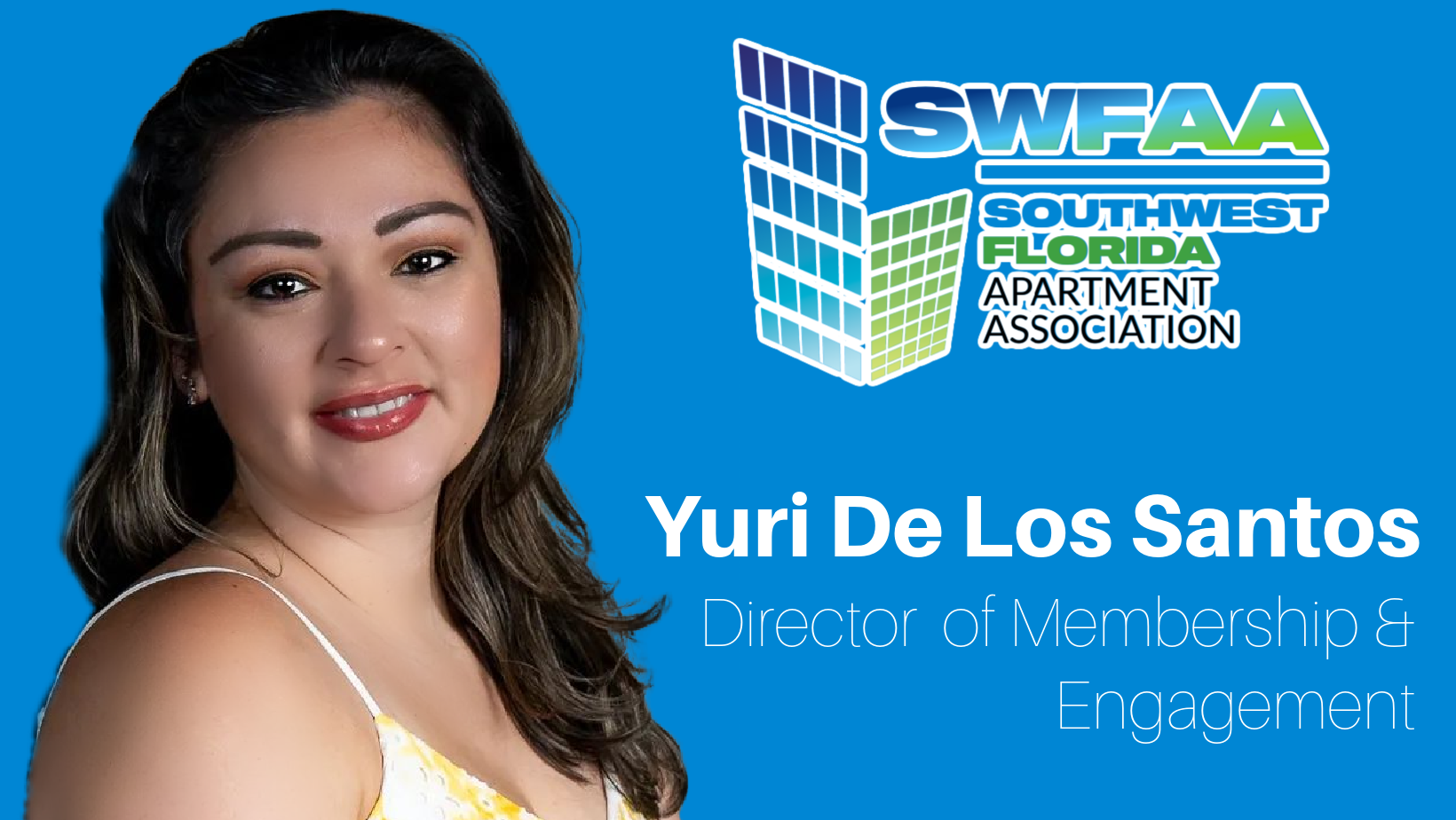 In our efforts to continue to provide an elevated membership experience for our members as we continue to grow at lightening speed, the Southwest Florida Apartment Association is excited to announce a new addition to the team, our Director of Membership & Engagement,
Yuri De Los Santos!
---
In her new role with SWFAA, Yuri will be reporting directly to our Executive Director,
Holli Noel-Depold, & the SWFAA Board of Directors. In addition to assisting Holli with membership management, Yuri will also be spending time visiting properties to make sure you are informed about SWFAA initiatives, events, education programs, volunteer opportunities and other ways to take full advantage of your SWFAA membership experience.
---
Yuri comes to us with 10 years of proven sales, networking & marketing experience partnering with a diverse group of organizations & clients. She holds a Bachelor's Degree in Supervision & Management with an Associates Degree in Criminal Justice. She also holds a Florida CAM license.
Next week, we'll be onboarding Yuri to get her set up for success to hit the ground running! Her SWFAA email & cell number will be communicated to you next week as well.
---
JOIN US IN WELCOMING YURI TO THE SWFAA TEAM!