Regionals Learn FREE in '23!
Date posted
January 15, 2023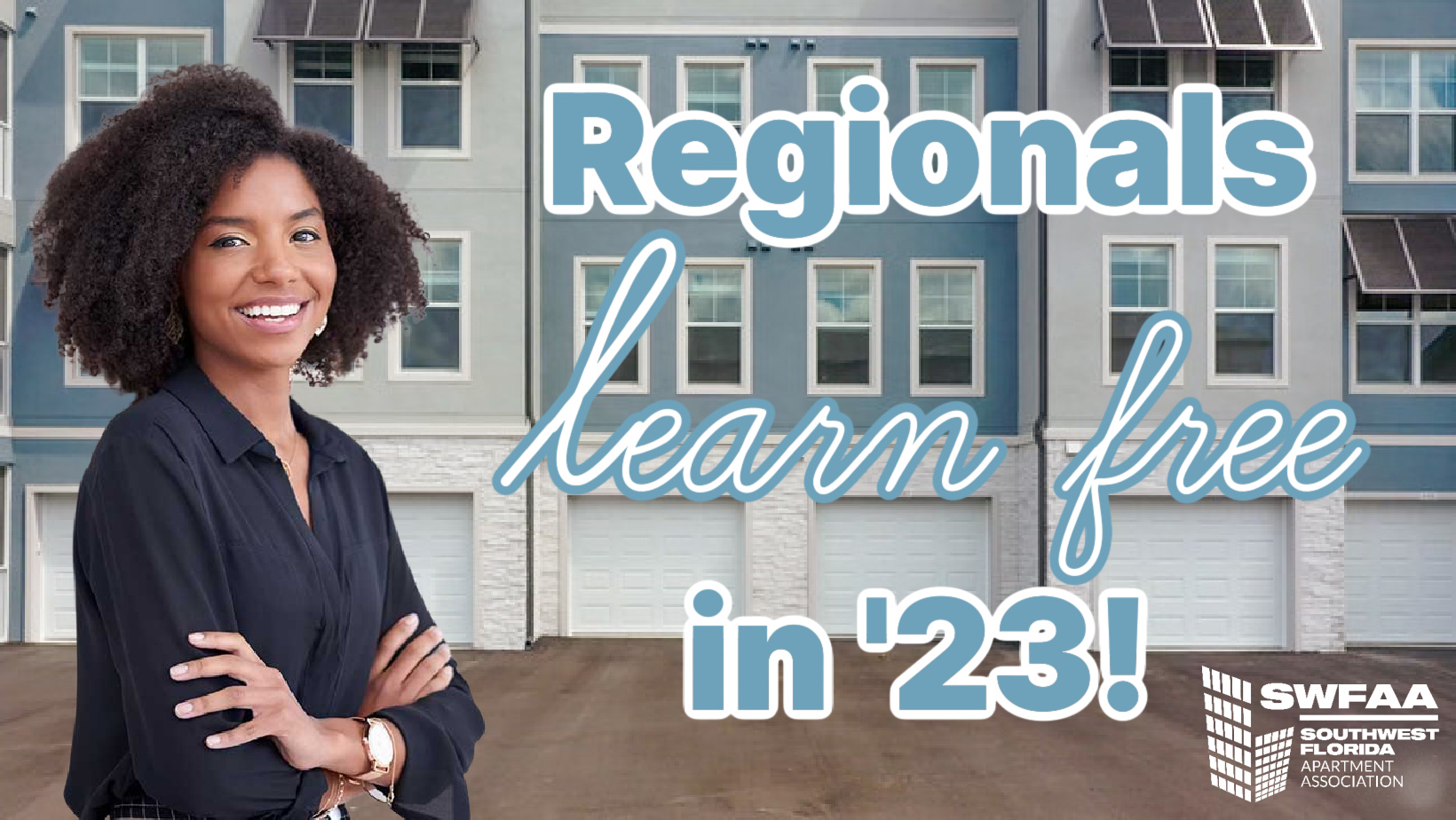 We know that our Regional Managers have a lot on their plates overseeiing multiple sites and team members. It's time to focus on you!
To make that easier, we are offering SWFAA Educations programs at no charge to Regional Managers in 2023!
If you hold NAA Credentials, this is a great way to fulfill your annual CEU's!
---
The Not So Small Print:
Regional Definition: Any individual who oversees 2+ properties long-term.
Regionals ONLY should enter promo code "FREEIN23" at registration. Regional status will be verified at class check-in and any Non-Regional team members will be invoiced.
---
What it includes:
6 SWFAA Education Breakfasts (value $60)
Fair Housing Game Show with Wes Aleshire (Value $59)
Love2Lease Education Expo (Value $79)
REGISTRATION OPENS SOON
Free Annual Trade Show Admission (Value $10)

REGISTRATION OPENS SOON!
Legal Bootcap with Harry Heist (Value $79)
TOTAL VALUE $287!
(Excludes NAA/ Visto Credentials & Multifamily Insiders Webinar Wednesdays)
Join us for complimentary lunch at any SWFAA Education event, even if you can't make it to the class!
---
This year, we want you invovled in important association decisions that affect you and the success of your teams. We don't know what you need until you tell us! We'll be holding various SWFAA Regional Input Zoom sessions during 2023, and we highly encourage you to join us!