FAA Top Legislative Priorities
Date posted
January 17, 2022
January 11, 2022, Florida's annual Legislative Session convened with the accompaniment of Governor DeSantis' State of the State Address. The governor including the Senate President, Wilton Simpson, and Speaker of the House, Chris Sprowls, each gave remarks in which they offered their priorities and goals for the following sixty days. The Legislature only has 60 days to pass the almost hundred billion dollar budget for the state and consider other bills that will affect citizens from all walks of life.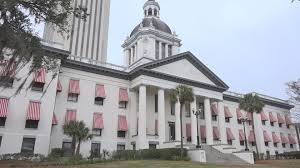 For your convenience, below you will find the Florida Apartment Association's top priorities for this year's legislative session. The support of our priorities is extremely important while the Legislature begins its new yearly session. We appreciate all of our members attending the Legislative Conference as they will be able to speak with legislators and staff while supporting the apartment industry.
Permit Affordable and Workforce Housing Property Tax Discounts

Clarify Fire Radio System Requirements

The Florida Apartment Association urges the Legislature to pass legislation to clarify fire department radio signal requirements for new and existing high-rise buildings. At this time, legislation has not yet been introduced to address this issue. Please stay tuned for an update from FAA regarding the bill numbers for this specific legislative priority.

Support SB 898/HB 577 to Codify Apartment Employee Screening and Key Access Best Practices
FAA will be updating members on key legislation that will affect the apartment industry whether negative or positive. If you have any questions about SWFAA's advocacy efforts or the 2022 Legislative Session, you can contact Johnmichael, Local Government Affairs Manager, at johnmichael@faahq.org or by phone at 407-960-2910.