Celebrate the FHA 50th Anniversary with Free Training!
Date posted
March 30, 2018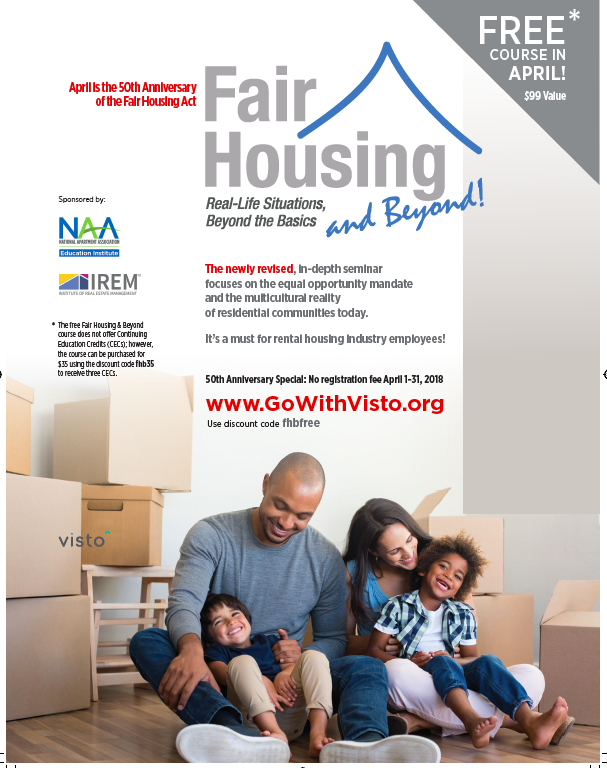 Did you know that April marks the 50th Anniversary of the passage of the Fair Housing Act? If you missed the SWFAA Fair Housing Class in January, you'll want to take advantage of this celebration discount offered by the
National Apartment Association
.
Take the newly updated Fair Housing & Beyond online course for FREE ($99 value) by using promo code: FHBFREE
Note: This free course DOES NOT offer continuing education credits (CECs)
Those would like to take the course for CEC credit can do so by paying $35 to earn three CECs. To access Fair Housing and Beyond with three CECs, members must use promo code: FHB35