Back to Events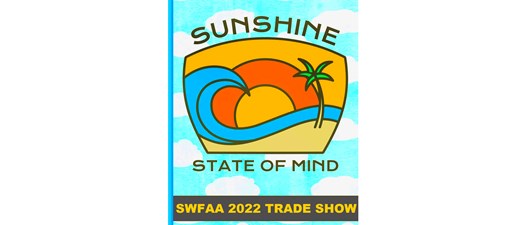 SAVE THE DATE! 2022 Trade Show- "Sunshine State of Mind"
Get ready for some great Multifamily Networking... Florida Style!
Thursday, July 14, 2022
Event Details
SAVE THE DATE!!!  JULY 14, 2022
Life's a beach, and we are fortunate to live and work in the greatest state in the country.   So let's celebrate what makes Florida unique!
With 75 booths from our great supplier members where you can network, learn about options and win prizes, let's get into that FLORIDA STATE OF MIND!
PROPERTY MEMBERS GET TICKETS GO ON SALE SOON!

Agenda
July 14
3:00 PM - 5:00 PM

Exhibitor Setup

5:00 PM - 5:30 PM

Pre-Show Rally

We'll be giving out exhibitor instructions and getting you pumped up for a great evening! You'll be able to purchase drink tickets from the bar during this time if you wish.
5:30 PM

Floor Opens for Property Guests

7:30 PM - 8:30 PM

Exhibitor Prize Giveaways

We'll be traveling to each booth with a microphone to introduce you and do prize drawings from your company.
8:30 PM - 9:00 PM

Exhibitor Tear Down

No booth tear down may may start prior to 8:30pm.
For More Information:
6900 Daniels Pkwy Suite 29-207
Fort Myers, Florida 33912
(239) 849-6176
SUPPLIER PARTNER MEMBERS
Booth registration opens soon, and you will receive communication from us prior.  You won't want to miss this year's show as we celebrate what makes Florida unique!
Booth theme ideas could include:
Beaches, Theme Parks, Florida History, Vintage Florida, Wildlife, Sports Teams, Golf, Watersports, Fishing, Key West, Ebor City, South Beach, Little Havana, Florida Foods & more!